Pool Update 19.03.21
Works are currently progressing well with the replacement of the pool liner at Sportspark. The movable floor has been propped, the old liner and fleece underlay removed, new steps installed and the boom stripped ready for servicing. The specialist components associated with the movable floor have also been shipped to Scandinavia ready for refurbishment whilst the team continue to work diligently in order to progress the project in line with our proposed timescales and a reopening date of 21st June.
If you use Sportspark solely for the pool please remember to visit our 'Returning to Sportspark' brochure for details of your membership options during this refurbishment period. There is a deadline for freezing your membership of 25th March and so we advise you to read this documentation urgently. You can read it here: https://issuu.com/ueasportspark/docs/returning_to_sportspark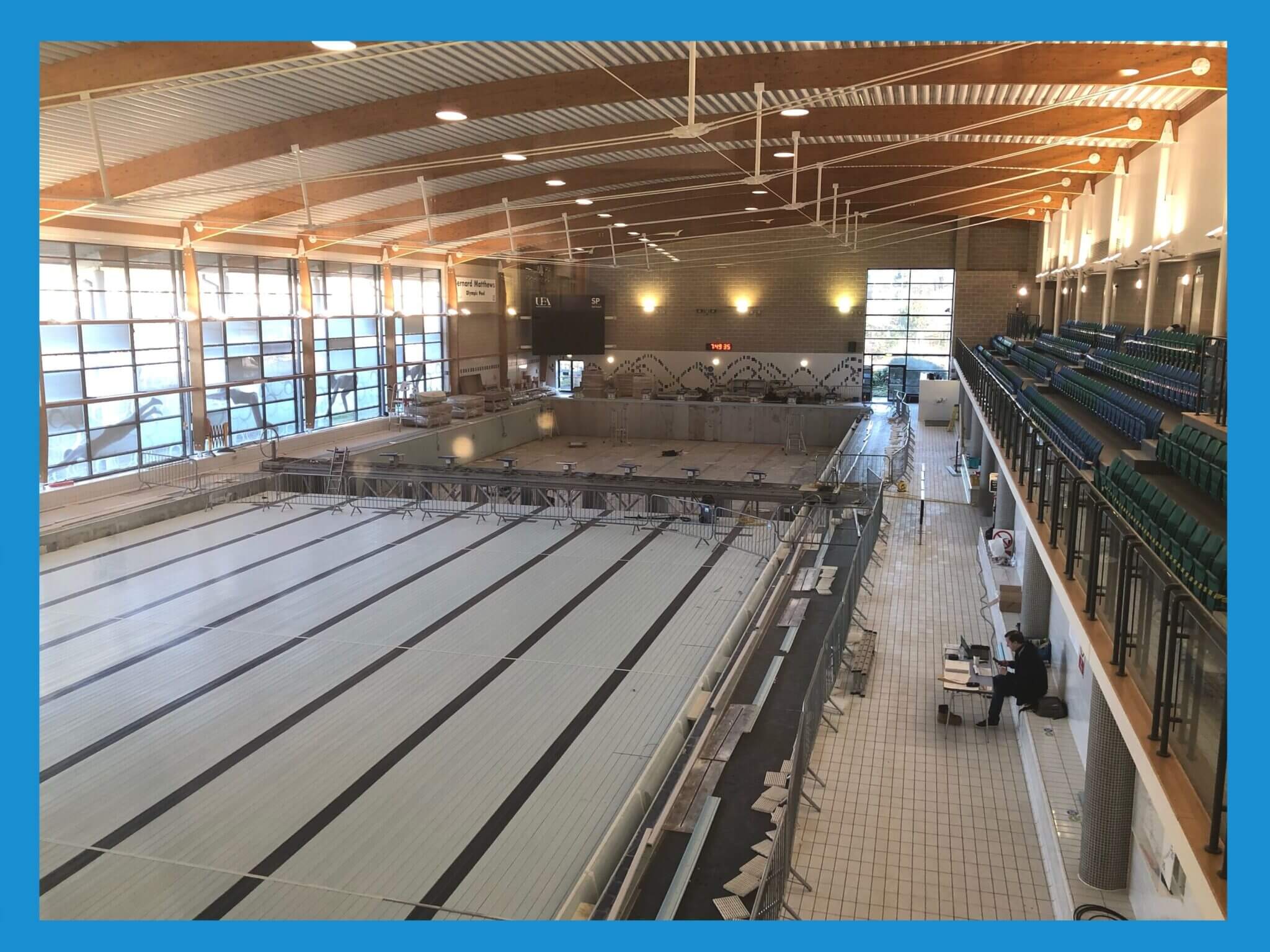 Customer Information – Rescheduled Pool Closure.
As you are likely aware, essential works required to reline the Sportspark pool, that had originally been planned for October 2020, had to be postponed due to ongoing effects of the Covid pandemic.
As communicated at the time, we continued to liaise with those involved in order to reschedule for early January. Unfortunately, the ongoing national lockdown (and significant rise in cases across Europe) meant that these works were unable to commence as planned.
Project meetings have continued throughout the period of national lockdown and we can now confirm that works will begin on Monday 1 March and continue until Sunday 20 June (inclusive).
We understand the impact and disappointment that this may cause, particularly in light of the Government's published 'roadmap out of lockdown' which would potentially allow a return to pool use ahead of that date. However, operationally it is important for us to undertake these works when the numbers of individuals affected will be minimised and to ensure that the pool can be certified as soon as possible. Without these works taking place there is a risk of the pool failing and a subsequent emergency closure without any notice to our users.
We are currently in the process of reviewing all updated information, in order to establish a confirmed Sportspark reopening plan and we will communicate this, along with all membership options, during the week commencing 1 March 2021.
We would like to take this opportunity to thank you again for your understanding as we continue to work hard to complete this complex project as efficiently as possible.