Download the PDF for free here.
About
Personal Trainer and Nutritionist Aaron Manio has written his top tips on maintaining performance during exercise, in support of Bike Week 2021 (30th May – 5th June). The tips include advice on what to eat, what and when to drink, how to measure fluid loss and what to consume during exercise.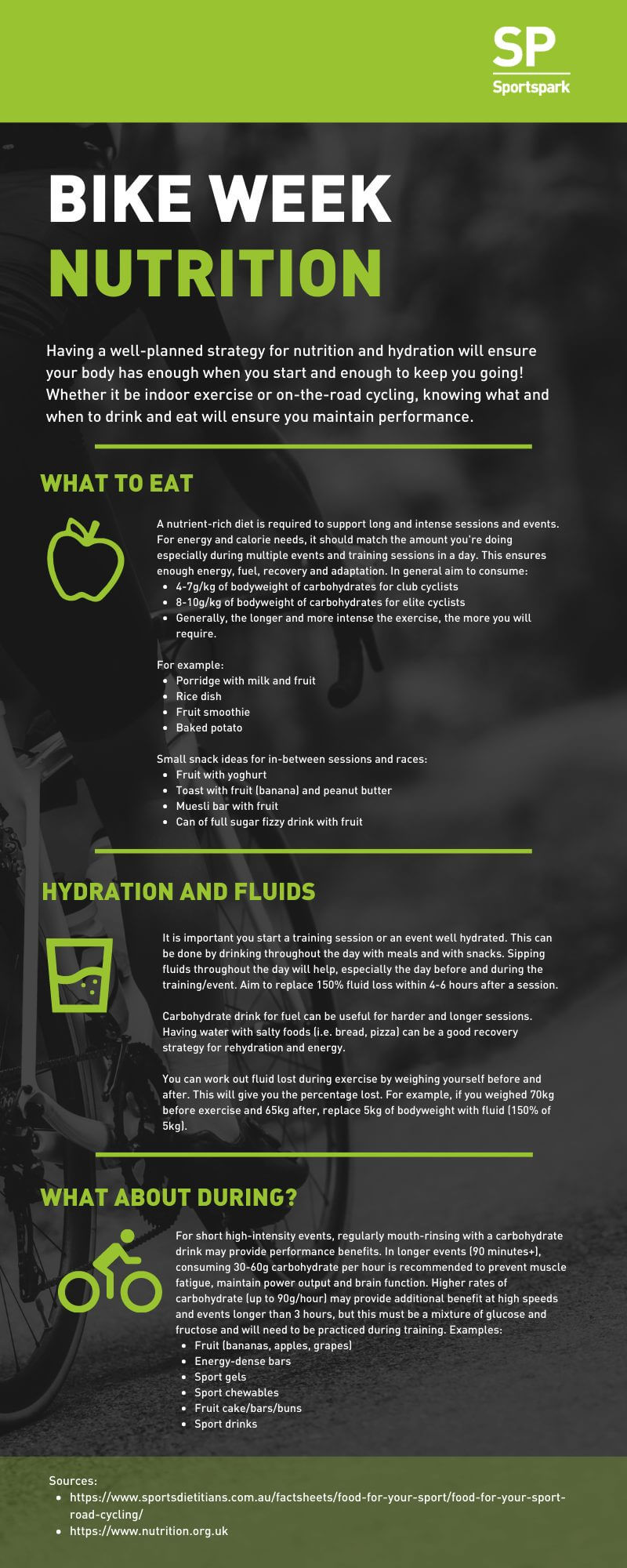 Disclaimer
Not all nutritional programs are suitable for everyone, if unsure please consult your physician before actioning the information within this post. Any action in response to the instructions provided in this post is at the users discretion. The user assumes all risk of injury in the use of this program.