Download the PDF for free here.
About
Strength and Conditioning Coach James Warren has created a programme designed for beginner cyclists, or experienced cyclists who are new to gym based work. The exercises chosen use moderate weights with moderate to high reps for moderate sets, therefore it is is excellent to build a base of strength for any cyclist. The exercises have a heavy focus around posture and control which are extremely important for cycling, particularly over long distances.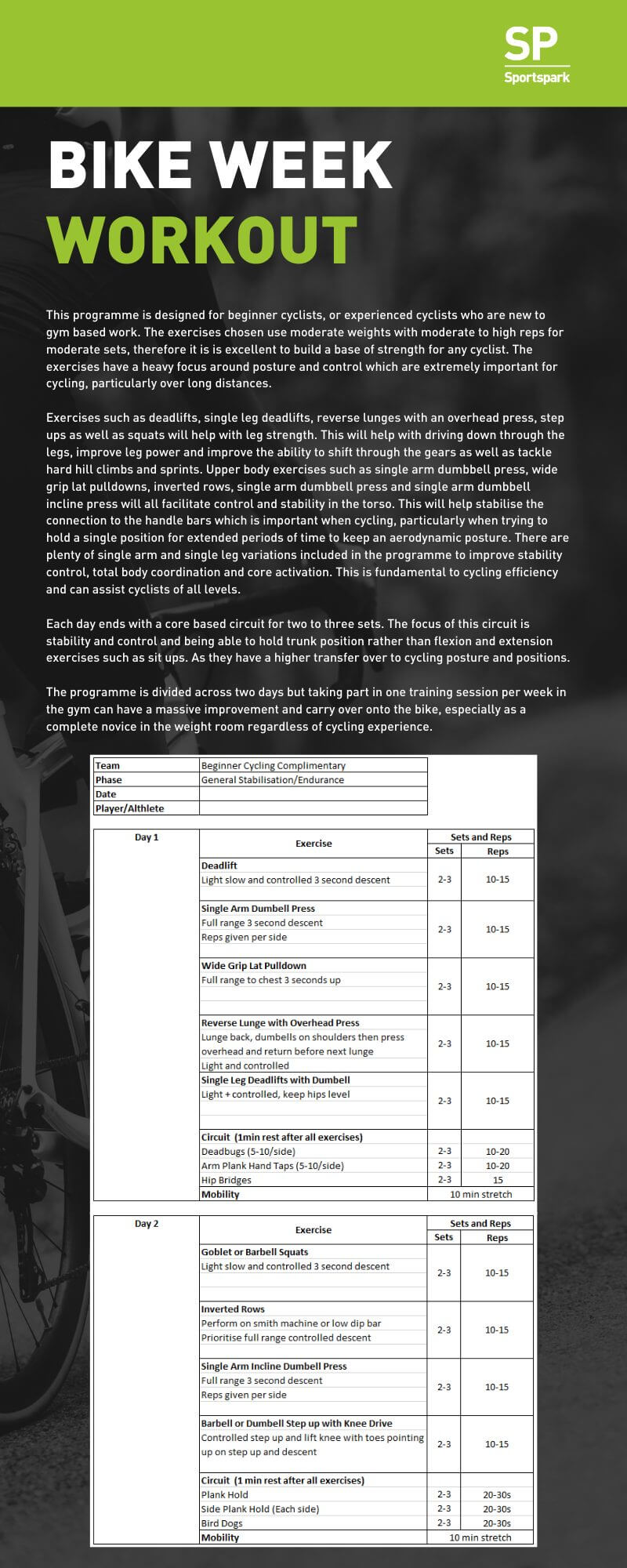 Disclaimer
Not all exercise programs are suitable for everyone, if unsure please consult your physician before beginning this program. Any action in response to the instructions provided in this program is at the users discretion. Never exercise beyond the level at which you feel comfortable. The user assumes all risk of injury in the use of this program and the equipment used to perform its workouts.